Just for you,
a personalized Parisian getaway.
French Art de Vivre
Joy of living
In the spirit of a chic & trendy mansion with poppy touches, 25 rooms offer a place of serenity and relaxation. In this Parisian hotel, from the Atelier Suite to the not-so-classic cabins, you will discover a true collection of atmospheres in very urban elegance..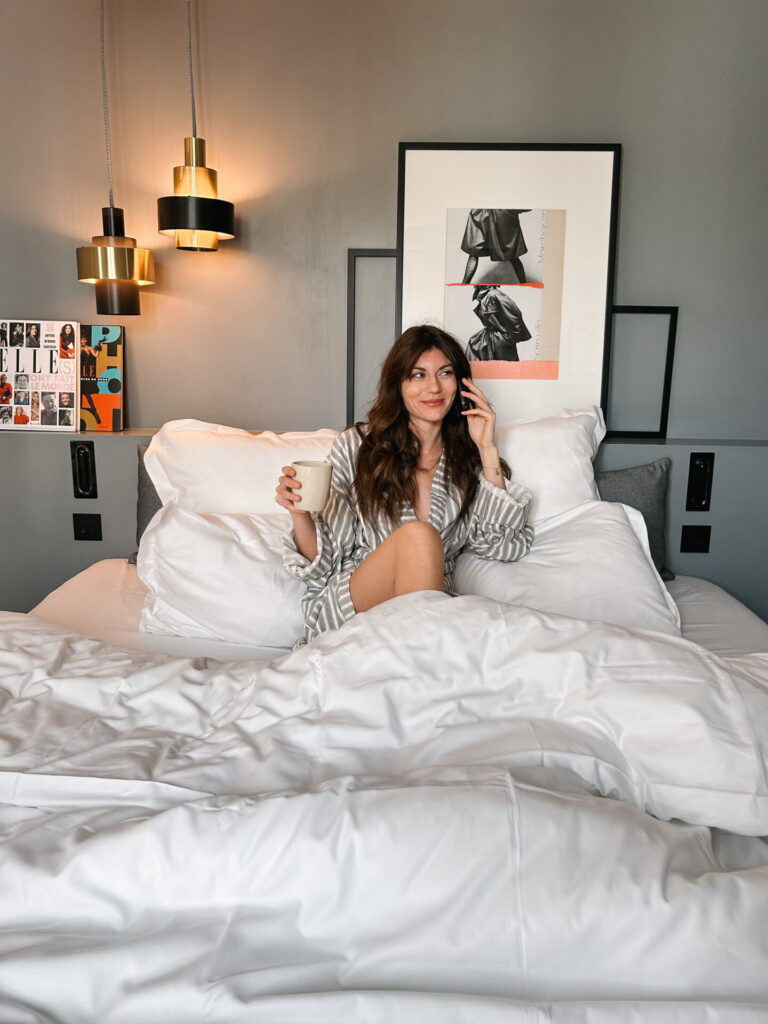 The staff are very attentive! Always available and smiling! We had a lot of little touches! It was very pleasant!
The spa area is very clean and relaxing!
The room is very large and filled with quality products! Not a sound!
But the best thing about the hotel is the staff! We often criticize Parisian hotel and restaurant teams, but this hotel is faultless!
Can't wait to go back!
Incredible stay!
This small boutique hotel, perfectly located next to the Arc de Triomphe, made this an exceptional moment to remember!
The warm welcome from the staff, the tastefully chosen decor, the attentiveness of the staff, the quality of the bedding, the spa, the living room, the bar and all the relaxation areas .... I'll be back with great pleasure, to stroll around and enjoy some tasty moments!
Thanks for everything!
Just perfect. Warm welcome, everyone pleasant and helpful. The room is sublime. The bed, pure happiness, my back is already regretting it. Cleanliness, perfect. The location, just great. In short, do not doubt and book a room or suite in this hotel. 🤩 (we had the atelier suite).
A warm welcome from an attentive team who did their utmost to satisfy our needs. The room was superb, very comfortable and the breakfast excellent. The dog was very welcome! An address to treasure for our stays in Paris.
A hotel full of charm and impeccable taste!
The staff are very friendly, courteous and always there to help us and answer our questions. We feel right at home here.
Cleanliness was impeccable. We also enjoyed the spa, reserved especially for us. Just great!
Thank you so much to Hotel Flanelles for this moment. I'll be back for sure!"
We had a very nice stay at this hotel! The room was very pretty, well decorated with plenty of space in the bathroom - we love it! The lobby and breakfast area are also top-notch! All the staff were pleasant, with a special mention for Florent, who recommended restaurants in the vicinity of the hotel with incredible good humor!
We spent a night at the Hotel Flanelles for my birthday. A dream evening in an immaculate, well-appointed room, with a magnificent bathroom and a huge, comfortable bed! The spa is a pure marvel, and the staff are very attentive! Great breakfast too! I 100 % recommend %!
We spent a dream night in this charming and quiet hotel! The suite even has a balcony and bath! The decor and details are carefully chosen, and everything invites you to have a nightcap in the little lounge 🙂 To relax at the end of the afternoon, we took advantage of the sauna and hammam! Spacious, spotless, a haven of peace. Special mention must go to the staff's warm welcome, and we were even treated to personalized cocktails in the evening!
Incredible stay at Maison Elle!
A perfect welcome, with a small lounge and communal areas that make us feel right at home.
We also really enjoyed the yoga area!
Excellent breakfast, well-decorated, clean rooms and a very friendly team.
In a word: perfect!
Thanks for everything!
An exceptional and unforgettable stay.
Large, quiet, clean room. VIP welcome just a stone's throw from the Arc de Triomphe. A great place to work and relax. Spa sauna hammam massage available on site Exceptional and kind staff thanks to Lamia Dounia Elodie Florent. Thanks to the whole team
Highly recommended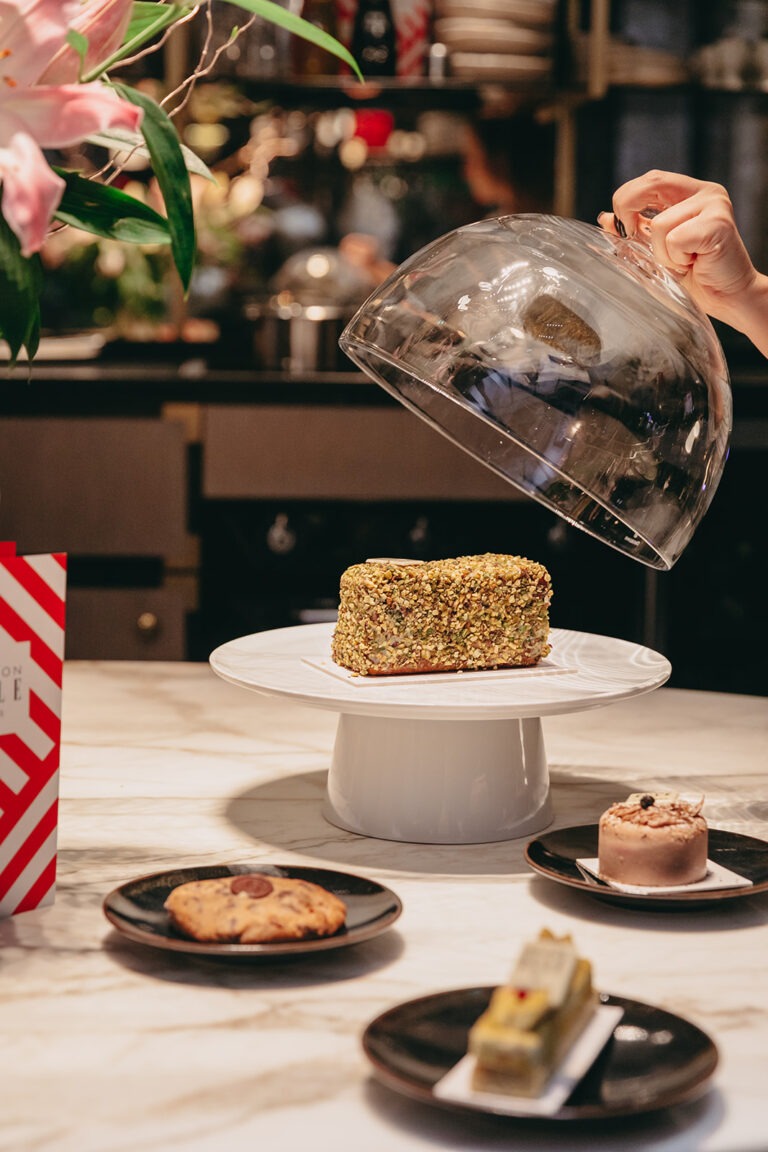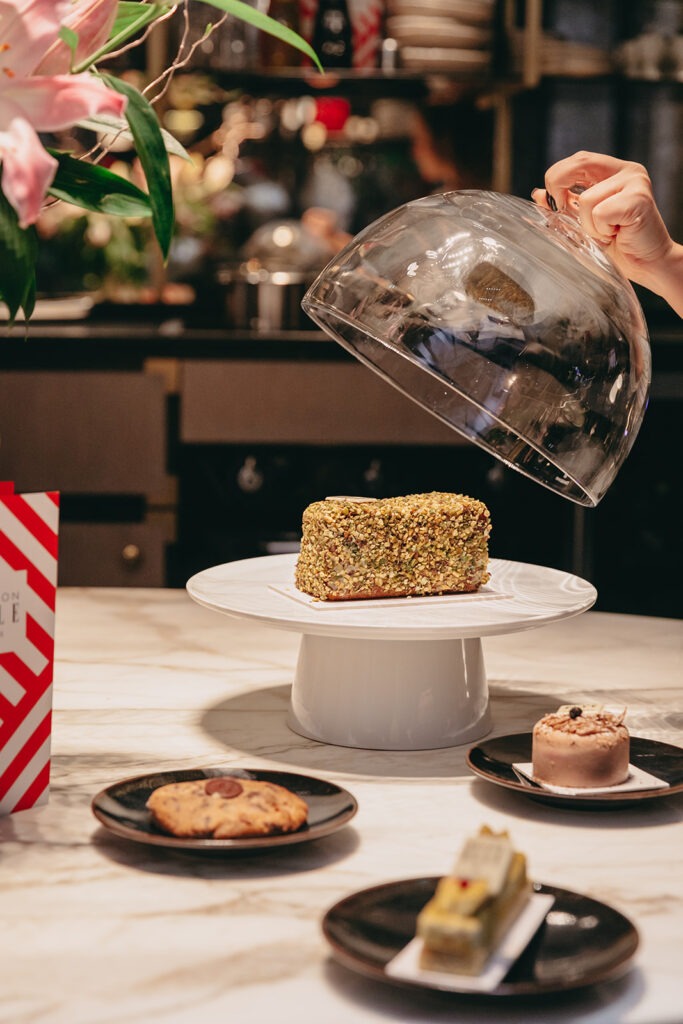 The pastry shop represents the true French art of living. Combining refinement, generosity and elegance, it adds sweetness to your day. At Maison ELLE, enjoy moments of pure indulgence by tasting our menu created by the Parisian Patisserie CinqSens whose famous chef is none other than Nicolas Paciello !
Are you jet-lagged from your trip? Are your legs heavy from strolling through the streets of Paris? We invite you to enjoy a moment of pure well-being with a Maison ELLE X Dr Hauschka signature treatment. A committed, authentic and natural brand since 1967 with a holistic approach. Your Maison ELLE Paris boutique-hotel offers you a unique and exclusive experience. Hammam, sauna, sensory shower, salt wall, we offer you a real "relaxation and detox" course in a refined comfort. Our range of treatments and massages will allow you to disconnect and find your Fresh Self.
You discovered them at Maison ELLE, find them here in our online shop! A selection of local products made for you to dress up your home or yourself. Essential pieces that will bring a touch of elegance and comfort to your decoration.